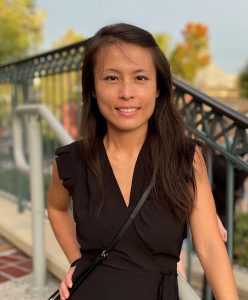 Dr. Chen studied applied biology at Georgia Tech then pursued and received her dental degree at New York University (NYU) College of Dentistry. She then completed her general practice residency at Coler-Goldwater Specialty Hospital in New York City.
Dr. Chen is passionate about all phases of dentistry. Because her patients' interests are her top priority, she applies her skills and knowledge in order to ensure the best quality care possible. She strives to continuously improve her professional skills by taking advanced continuing education and training and is certified as an Invisalign® clear aligner provider.
Dr. Chen is a member of the American Dental Association®, Georgia Dental Association, International Congress of Oral Implantologists, and Academy of General Dentistry. Her hobbies include photography and spending time with family and friends.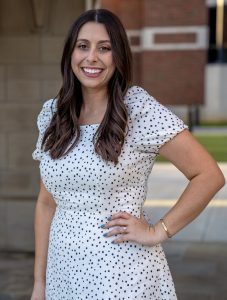 Dr. Pittman earned a bachelor's degree in biology from Georgia College and State University in Milledgeville, Georgia, in 2016. She then went on to get her Doctor of Dental Surgery (DDS) from the University of Tennessee Health Science Center in Memphis, Tennessee, in 2021. Dr. Pittman is also a member of the Georgia Dental Association, the American Dental Association® and the Academy of General Dentistry.
In August of 2022, Dr. Pittman joined DentalHome Georgia, and found she really enjoyed the family atmosphere in the office. She especially likes how everyone here tries to laugh and really enjoy the work the best they can. Dr. Pittman has been a welcome addition to our dental team, and she is great at helping patients feel as comfortable as possible throughout their visits here. Her goal is to change the way patients think about their visits to the dentist.
Dr. Pittman and her husband got married in 2022, and they have a 9-year-old rescue pup named Lily. Outside of the office, Dr. Pittman likes to spend time with her family, cook with her husband and play with her dog in the backyard.
Meet Our Team
Dr. Chen and Dr. Pittman are pleased to present our amazing dental team! Compassionate and kind, our team of dental professionals is here to make you smile! For your convenience, we have team members who speak English and Spanish. Call DentalHome Georgia at 706-336-8318 to learn more about us and our dental care in Commerce, Georgia! Meet with our dentists today!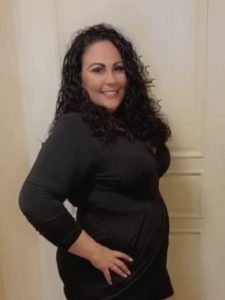 We were proud to have Amber join us in September of 2017. She started in the medical field and transitioned to the dental. She likes the variety at our office, how every day is different and how she gets to interact with a range of people. Amber loves being part of something that can make a difference and appreciates how hard work and dedication is recognized. She contributes to our success by demonstrating strong teamwork and leadership skills and staying motivated on continuing education and the growth of the practice.
Amber is known as Amber G. at the office and is a small-town girl from West Virginia who enjoys the country life. She has two daughters, two sons and one grandson. When not at our practice, she enjoys crafting, shopping, and spending time with family and friends.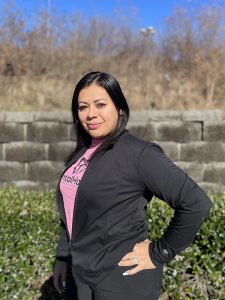 Claudia, Dental Assistant
Claudia joined us in October of 2018! She enjoys working as a team and helps make our practice successful by keeping up on supplies and translating for Spanish.
Claudia has two daughters and two sons and loves to travel.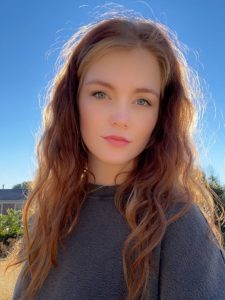 Joan has been a part of our office since 2019. She attended the Gwinnett Dental Career Academy for her dental assisting degree and loves the family-like atmosphere at our practice!
Joan is the proud momma of a three-year-old daughter! Her hobbies include traveling.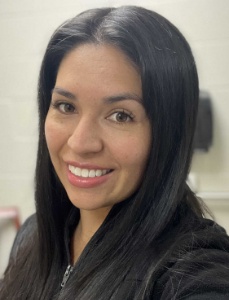 Marisela, Registered Dental Hygienist
Marisela joined our practice in June 2023. She graduated as a dental hygienist from Lanier Technical College in 2019 and has a background as a dental assistant, working as one from 2011 to 2015. Marisela loves the family-oriented and collaborative nature of our team, who work together to provide exceptional care to patients. Marisela actively contributes to patient care by emphasizing the importance of cavity and tooth loss prevention. She is passionate about educating patients and empowering them with the necessary information and techniques to maintain a beautiful, healthy smile.

Beyond her professional pursuits, Marisela has been married for 13 years and is a proud mother to three sons. She finds joy in spending quality time with her family outdoors, particularly watching her kids have fun playing soccer.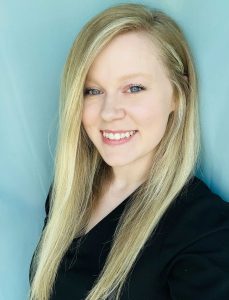 Madisen (Madi), Registered Dental Hygienist
Madisen, known as Madi, became a part of our office in 2023. She obtained her Associates of Science degree from Lanier Technical College in 2020 and finds great fulfillment in being part of a dental office that truly embodies the concept of a "dental home," providing a warm and welcoming atmosphere akin to a small hometown office. Madi's loves creating a comfortable environment for our patients, ensuring their ease and well-being during dental visits. Her focus on individualized patient care allows her to address specific needs and concerns, promoting overall oral health and satisfaction.

Madi has been happily married to her husband Justin for two years, and they are eagerly anticipating the arrival of their baby boy in December. They also share their home with two beloved fur babies, Dakota and Maisy. In their leisure time, Madi and her husband enjoy traveling together.